♥

The

11th

Annual Global Michael Jackson Disney Day Celebration awaits you...

♥
Join in on all the fun, excitement and loving memories on
Saturday, June 27th, 2020!
The purpose of this event is to unite people from all the corners of the globe, to celebrate one of the Greatest Entertainers, Artist, and Humanitarian to have ever lived, Michael Jackson.
Visit our Event Page:
https://www.facebook.com/events/176793980255528/
Visit our Facebook Group:
https://www.facebook.com/groups/globalmjdisneyday/
Looking for something to wear, Clothing ideas from Global MJ Shop:
https://shop.globalmj.net/products/disney/
All fans are invited to attend as we support one another, enjoy memories, and share in the spirit of L.O.V.E! To rejoice in the life and love of this man we all hold so close to our hearts. To recognize, rekindle and educate future generations on the magnitude of his influence and the awe inspiring genius that is Michael Joseph Jackson.
What better a place to celebrate such a remarkable and ~* Magical*~ figure than the "Happiest Place on Earth", Disneyland!
Michael adored Disneyland Parks and Disneyland adored him. So much so that in 1986 Michael Jackson partnered up with Disney for a feature film attraction to be produced by George Lucas, Directed by Francis Ford Coppola and staring Michael Jackson and Angelica Houston. Creating what was at the time of its production, the most expensive movie (per minute) ever made, Captain EO !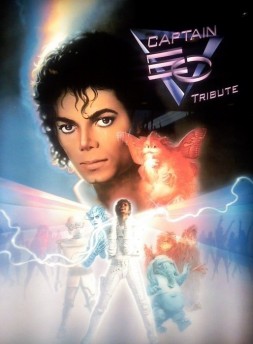 Unfortunately, Disneyland, California is not currently showing Captain EO, but don't let that discourage you from attending this wonderful day. We are hopeful that Captain EO will return at a later date. Michael's spirit is all over Disneyland.
If you are looking for a Captain EO or Mickey Michael outfit, please visit the Global MJ Shop, and order early, orders take between 20-30 days to be delivered, depending on your Country.
Let's spread Michael's message of love to the world by wearing your best Michael Jackson t-shirts, buttons, hats, and/or anything else you may have.
The more Michael Jackson associated items in the park the greater the effect. By our celebrating his life we send a clear message to the world that Michael Jackson is not going away because he physically is no longer with us, OUR Peter Pan/Captain Eo/King of POP will forever live on through us!
See you in June ♥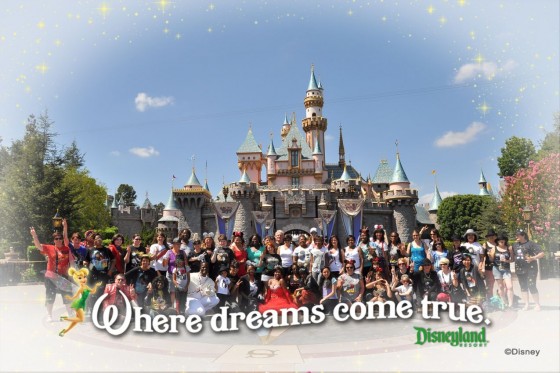 Photo - Global MJ Disney Day 2014
*DISCLAIMER: Disneyland, it's Affiliates and/or Partners are in no way related to the creating/conducting of this event. However, Disneyland Park (Anaheim, Ca) has been accommodating in the acceptance of our "Unoffical Disney Day" and we are gracious for that. We do not make a profit from the Global Mj Disney Day Event.
We are not associated with the Michael Jackson Estate and do not make any profit out of this event.
Thank You ~ GMDD Team
Saturday, June 27th, 2020 · 9:00am - 11:00pm
Disneyland Amusement Park (California)
1313 S. Harbor Boulevard
Anaheim, CA, USA
Event page: https://www.facebook.com/events/176793980255528/
Global Mj Disney Day Group Page: https://www.facebook.com/groups/globalmjdisneyday/
Please check the Agenda and Disneyland Map at: https://globalmjdisneyday.net/agenda.html
For updated information please go to: https://globalmjdisneyday.net/
Disneyland Tickets Online: https://disneyland.disney.go.com/tickets/
Clothing ideas from Global MJ Shop: https://shop.globalmj.net/products/disney/

https://www.facebook.com/groups/globalmjdisneyday/